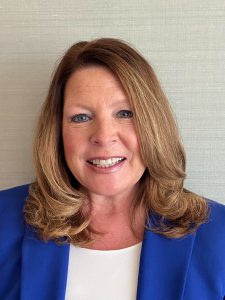 The Tri-Valley Central School District Board of Education appointed Erin Long as the district's next superintendent at their April 12 meeting. Long was selected for appointment after an extensive search and community input. Her term will begin on July 1, 2022.
"After completing a very thorough and diligent superintendent search, we are thrilled to appoint Erin Long as the next Superintendent of Tri-Valley School District. We are confident Erin possesses the qualities that our constituents, staff and students are seeking. She will be a wonderful addition to our community," said Keri Poley, President of the Tri-Valley Central School District Board of Education.
Long brings a wealth of education experience from the administrative and teaching realms to the superintendent role. She most recently served as the Elementary School Principal of the Lyons Central School District in Wayne County for seven years. In this position, she fostered partnerships with local organizations to promote student wellbeing, such as Family Literacy Partnership, Wayne Community Schools and the Early Childhood Workgroup. Long also liaised with area colleges to provide practical teaching opportunities for local students.
Prior to this role, Long taught grades K-6 as an elementary school teacher for 20 years at Dundee Central School in Yates County. During her tenure, Long was the lead writer of the district's Response to Intervention (RTI) plan to provide students with early academic support and intervention and served as the English Language Arts Coordinator.
"It is an honor to join the Tri-Valley Central School District as the Superintendent of Schools. I am looking forward to continuing vital school-community partnerships and building new relationships with our students, staff and the community at-large," said Long.